FriedlNews Study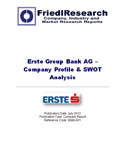 Article Tools
Mitterlehner Intends to Expand Economic Relations with Malaysia
Published: March 30, 2011; 01:22 · (FriedlNews)
A work meeting was held in Vienna with the Malaysian counterpart. New export opportunities exist primarily through eco-innovation.
Minister Reinhold Mitterlehner met today met in Vienna with the MalaysianMinister of Trade, Mustapa Mohamed, for talks on strengthening bilateral economic relations. "Malaysia is one of Austria's most interesting markets in Southeast Asia. Thanks to the strong economic growth and a well developed infrastructure, there are great export potentials", Mitterlehner emphasized at the meeting that took place at the Ministry of Economy.
Mitterlehner sees new opportunities especially for energy and environmental technologies: "Eco-innovation is increasingly in demand. Especially our know-how concerning renewable energies, recycling or waste water treatment meets with great interest in Malaysia." In addition, local businesses score with their offers in the health sector, plant construction and in infrastructure. "With our internationalization initiative, we intend to support still more companies to step into new future markets. Every export success creates more growth and jobs in Austria" according to Mitterlehner.
During the talks, Mitterlehner also presented the benefits of the business location Austria. "Good facilities, skilled workers and our function as a hub with Eastern and Southeastern Europe are attractive for direct investments and settlement from Malaysia - for example in biotechnology and life sciences",  Mitterlehner explained. Minister of Trade Mohamed is accompanied during his visit to Austria by a business delegation.