FriedlNews Study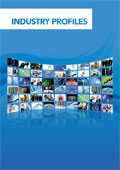 Article Tools
Massive Increase in Energy Consumption
Published: February 11, 2012; 19:32 · (FriedlNews)
Austrian power plants are running at full speed. Energy supply was up by 14% last week.
Due to the long-lasting low temperatures and the necessary energy exports to Germany, Austrian power plants are fully used. According to Barbara Schmidt, general secretary of Oesterreichs Energy (Austrian Energy), the higher demand could be served completely. On average, energy consumption rose by 14%. There would be no capacity problems. "Due to the flexible mix of renewable energy and the highly efficient thermal power plants, Austria´s energy industry proved its achievement potential."
Schmidt also referred to additional energy capacities, which were served to German energy suppliers. Some companies could raise their production by 20% compared to last winter. Already for the second time this winter, four German operators came back to energy reserves provided by EVN.
In Germany, natural gas reserves become scarce. Industrial consumers were asked to switch to an alternative energy source. Even private households were called for reducing their consumption. The reason was the decrease in Russian gas supply. In Austria, natural gas supply was down by 30%. Besides that, the German power grid becomes increasingly overburdened. Moreover, wind power production showed a substantial decrease last week.
Austrian energy was founded in 1953 and has 140 member companies employing 21,000 workers. The member companies produce about 90% of the domestic energy consumption. In 2010, energy production reached 60bn KWh, the share of hydro power was 60%.