FriedlNews Study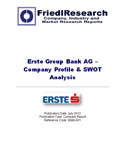 Article Tools
Losses at High Tech Industries
Published: May 30, 2012; 19:54 · (FriedlNews)
After slower first quarter 2012 a balanced result for the whole year 2012 is expected at the Austrian component supplier. Revenues declined, losses totaled € 4.3m.
HTI High Tech Industries AG ('HTI'), listed at the prime market of the Vienna Stock Exchange, again reports on increases in new orders after a generally slower economic development in the first quarter 2012. Due to the economic uncertainties that burdened the consumption- and investment behavior and consequently the order situation of the HTI Group starting with the fourth quarter 2011, consolidated revenues of the first three months 2012 decreased from € 53.2m to € 46.6m. The operative earnings before interest, tax, depreciation and amortization (EBITDA) amounted to € 0.1m after € 3.9m in the first three months 2011.
The operative earnings before interest and tax (EBIT) amounted to € -2.7m (after € 1.5m in the first quarter 2011). The consolidated result amounted to € -4.3m after € 0.8m in the first three months 2011. Besides the effects from the lower revenues the higher depreciation on fixed assets and interest expenses had a negative impact on the result situation of the first quarter 2012.
'Our utilization only began to recover by end of the first quarter 2012. This trend has been continuing at the beginning of the second quarter and is a good basis for the coming quarters', explains HTI CEO Peter Glatzmeier. An important key issue for the current business year also lies in the intensification of cooperation projects, in order to achieve an even higher market penetration and to take advantage of the economies of scales', continues Glatzmeier.
The current order situation allows the expectations of revenues at least at last year's level and a balanced result – under the condition that no unforeseeable impacts of the sovereign debt crisis occur.
HTI sets its focus further on the reduction of the Group's indebtedness as well as the strengthening of the internal financing power that shall enable the Group to fund the further growth on its own. Against this background processes and structures as well as the strategic positioning are being analyzed, in order to increase the company's value effectively and on a long-term basis. The changes in regard to Technoplast were a conscious and necessary step in this direction.