FriedlNews Study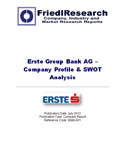 Article Tools
Kovats in Distress: Rescue Package Must Stand Firm by Monday
Published: October 29, 2010; 15:14 · (FriedlNews)
The coming days are of utmost relevance for Mirko Kovats's insolvent A-Tec Group. The rescue package must be ready by Monday.
Before then, financing for the Styrian A-Tec subsidiary AE&E (Austrian Energy & Environment) has to be clarified by the creditors committee with the banks and credit insurers. In particular, foreign banks seem to be hard to convince. There is better cooperation from the Austrian institutions, according to committee sources.
If no agreement is reached by Monday, the group will be broken up before the end of the year. Therefore, the plant constructing division AE&E is the key factor of the economic survival of the group. AE&E needs 140 million euro in order to continue operating, one half in cash and the other half in guarantees. In addition, banks have to unlock their credit lines for AE&E again. Furthermore, Kovats is to be replaced as CEO.
If all this fails, AE&E will become insolvent too: there are liabilities for 1 billion euro (1.39 billion dollars).
In return, Kovats will give up a stake of 25.1 percent in the group. This contribution of his own money is very important, say sources from the Kreditschutzverband (KSV, Credit Protection Association.  The Kreditorenverband (AKV, Creditors Association is however not satisfied. It is also likely that the banks will demand a larger share, as is being presumed.