FriedlNews Study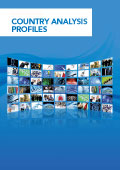 Article Tools
Kelag to Invest € 70m in Bosnia-Herzegovina
Published: September 29, 2011; 11:11 · (FriedlNews)
The Carinthian energy provider signed a contract on the expansion of the hydro power infrastructure in Republika Srpska.
Kelag is speeding up its expansion in Eastern Europe. The Carinthian energy provider is currently planning four new plants in Republika Srpska, one of the two entities of Bosnia-Herzegovina, in addition to the hydro power plant in Novakovici which is currently under construction.
Gerald Berger, CEO of Kelag International, said that the company and representatives of Republika Srpska had come to an agreement in principle on cooperating in the expansion of the energy infrastructure.
Kelag's plans in detail: The hydro power plant Novakovici will have a capacity of 20 gigawatt hours per year. Construction works are expected to be finished at the beginning of 2012. In close proximity to this project approximately € 6m will be invested in the power plant Zapece (15 gigawatt hours per year). "The project has been authorized already. Construction will start in 2012, so that the plant can go into operation in 2013", Berger stated. Both projects are managed by Kelag's subsidiary Interenergo, which is responsible for the largest part of the group's business in Southeastern Europe.
For the planning and construction of three other hydro power plants in eastern Bosnia, Kelag International cooperates with local partners. Total investment volume amounts to € 60m, annual production to approximately 120 gigawatt hours.