FriedlNews Study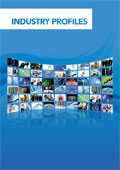 Article Tools
Intercell Receives Approval for Vaccine in India
Published: November 10, 2011; 18:52 · (FriedlNews)
The Austrian pharmaceutical company achieved an important milestone in the roll-out of its Japanese Encephalitis vaccine in endemic countries.
Intercell AG and its partner Biological E. Ltd. today announced the approval of their vaccine to protect children and adults from Japanese Encephalitis (JE) by the Drugs Controller General of India (DCGI).
As previously announced, the analysis of the pivotal Phase III safety and immunogenicity data showed positive results and the study met its primary endpoint. Through a rolling submission process initiated in 2010 and an external "Expert Committee" review in October 2011 as well as recognized disease burden in endemic regions in India, the Indian authorities were able to facilitate the review and grant approval. The launch of the product is on track and expected for the first half of 2012, following the manufacturing and release of commercial launch batches at Biological E.'s facility in Hyderabad.
"The approval by the Indian authorities represents an important milestone in our strategy to roll out our Japanese Encephalitis vaccine in endemic countries with high medical need and to protect children and adults against this terrible disease. Without a local strategic partner like Biological E. however, this success wouldn't have been possible", stated CEO Thomas Lingelbach.
The vaccine is manufactured in India by Biological E. and is based on Intercell's technology, which was successfully used to gain product licensure of the adult vaccine in Europe, the United States, Canada, Hong Kong and Australia.