FriedlNews Study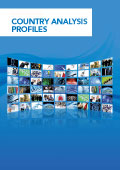 Article Tools
Infineon to Invest € 250m in Austria
Published: June 28, 2012; 19:06 · (FriedlNews)
In 2012, Infineon Austria´s CEO Monika Kircher-Kohl wants to make investments of € 250m. The high tech company is already looking for new staff.
This year, the German semiconductor group Infineon plans to makebig investments in its Austrian subsidiary. Infineon Austria is based in the Carinthian town Villach.
Monika Kircher-Kohl announced that investments of € 250m are planned. The investment will be made in order to "secure the intelligent production sustainably and to enlarge the research and development department at the Austrian locations in Villach an Graz". According to Kircher-Kohl, Infineon has invested about € 50m per year. Last year, investments totalled € 205m.
As a result, Infineon is looking for new highly skilled workers. Above all, the technical marketing department and the processing engineering segment need new staff. In Austria, there are not sufficient engineers. "We do not focus on unemployed Spaniards, but of course we also have workers from Southern Europe." Kircher-Kohl explains and refers to workers from Croatia, Bosnia, Spain and Greece. Infineon Austria´s CEO underlines that a partnership with the Ljubljana University was initiated in order to get more engineers from Slovenia. Infineon Austria´s workforce consists of 80% Austrian nationals.
At the moment, Infineon Austria employes about 2,900 workers. At the end of last year, the staff number totalled 2,760. Moreover, 900 time workers are being employed. This year, further 100 jobs will be created, Kircher-Kohl says. Most jobs will be needed in the production and R&D segments.