FriedlNews Study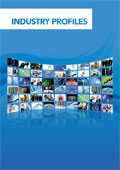 Article Tools
Immofinanz: Positive Signs Again
Published: September 30, 2010; 17:03 · (FriedlNews)
At exactly 12:53 pm on Thursday, an order for 926 shares allowed the Immofinanz stock to fight its way back to the zero-line. Investors hope that the worst is over by now.
The last three days were really bitter for Immofinanz shareholders. Losses on Monday, losses on Tuesday, then the debacle at the General Meeting: Institutional investors, for whom capital measures are usually not to their taste, taught Immofinanz boss Eduard Zehetner a lesson. His desire for convertible bonds and the issuance of up to 522 million new shares was brought to judgment (there were about 730 shareholders present at the General Meeting, representing 20% of the more than a billion voting rights).

On Wednesday the downward spiral continued in the stock market. Losses of more than 4% had to be digested, because shares were dumped massively on the market. Immofinanz took over the first place in the daily statistics of the Vienna Stock Exchange. Erste shares, usually the most sold paper in Vienna, could not even approach the Immofinanz level on Wednesday.

On Thursday things started to go downhill again. There were losses of up to 2.5%. But the turnaround began at noon. Shortly before 1:00 pm the initial losses were compensated in full. 1.5 million shares had been traded by then. In the afternoon, and after a further 200,000 shares, Immofinanz even attained 1.1% gains.

Investors hope that the upward trend continues. Impulse for a stable recovery is missing yet. Analysts' recommendations would be the appropriate means for this. One already exists. It comes from UniCredit. The recommendation to buy and the target price of 4.30 € were confirmed. This had however no influence on price evolution. UniCredit has rated Immofinanz well so far.