FriedlNews Study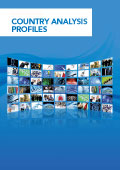 Article Tools
Hypo Group Prepares for Sale
Published: May 4, 2012; 17:46 · (FriedlNews)
The nationalized Austrian Hypo Group Alpe Adria sells its subsidiaries step by step. Before, the units should be spiced up.
At the moment, Hypo Group has no easy task. The nationalized bank is looking for a buyer for its units for months. First, the Austrian and the Italian unit of Hypo Group will be sold. Currently, the banking group is in the "sounding" phase. The investment bank JP Morgan, which sells the units on behalf of Hypo Group, saw a potential buyer in Bank Austria. However, Bank Austria was not really interested in the Austrian subsidiary of Hypo Group.
Now, Hypo Group wants to spice up its units. Above all, the downsizing program should be continued. This means that Hypo Group takes out unattractive parts of their subsidiaries in order to make them more interesting to potential buyers. All business units which are not part of the core business are shifted to Hypo Alpe Adria Bank International.
In 2014, about 40% of the banking group´s assets should be sold, insiders report. Hypo Group does not think that JP Morgan´s focus on Bank Austria was wrong. The re-organization of the sale process is mainly "due to the overall economic situation", Hypo Group explains.