FriedlNews Study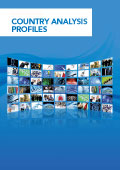 Article Tools
Hutchison: "Telecommunication Network Overburdened in Two Years"
Published: July 21, 2012; 14:21 · (FriedlNews)
Jan Trionow, CEO of Hutchison Austria, appeals on authorities to approve the takeover of the competitor Orange. The Austrian telecommunication network will face capacity problems soon.
Until November, the future of Hutchison Austria and Orange is uncertain. The European Commission checks the planned takeover of Orange by the Hong-Kong based Hutchison until the end of November.
The Commission considers the deal between Orange, Hutchison and Telekom Austria as problematic. A market research by the Commission has confirmed that the merger between Orange and Hutchison may cause severe problems for the customers.
Trionow asserted that it would be the first time that the Commission checks a merger of which the buyer´s market share is below 25%. In Greece and in the Netherlands, the Commission approved the market consolidation from four o three suppliers, Trionow explained. According to Hutchison Austria´s CEO, there is no alternative plan. If Telekom Austria would be lost as partner, the deal would fail, Trionow underlined.
For Trionow, the delay is "painful". Trionow underlines that the Austrian telecommunication market will face severe capacity problems in the near future. Hutchison Austria urgently needs the capacities of Orange in order to handle the rapid growth of data volumes. "In two years, the limit will be reached." The current data volume growth would be due to the smartphone boom. As a result, the infrastructure policy would be in demand now. Trionow thinks that the concerns of the Austrian Federal Competition Authority (BWB) are not entirely justified. "The concerns of BWB cannot be everything what the EU hears from us."
The delay would be disadvantageous for everyone, he says. At the moment, Hutchison Austria and Orange would record a positive EBIT figure. However, the net income is negative, Trionow says. "Only T-Mobile and maybe Telekom Austria benefit from the delay."
Hence, the market consolidation would be essential, Trionow explains. Hutchison entered the Austrian market nine years ago. Orange started in 1998. "The market is dominated by two operators. Only a strong third operator is able to increase the competition in the long term." In total, the merger may generate synergie of up to € 500m.
Last winter, the buyer Hutchison and the owners of Orange agreed on a sale price of € 1.3bn. At the beginning of May, Hutchison filed for the takeover of Orange Austria. Orange Austria is owned by Télécom France (35%) and Mid European Partners (65%). In addition Orange´s discount brand "Yesss!" should be sold to the market leader Telekom Austria. Telekom Austria will pay about € 390m to Hutchison. Hence, the net price for Orange Austria amounts to € 900m. Telekom Austria would take over about 750,000 customers.
At the moment, Telekom Austria serves 5.18 million customers. The second-biggest operator has 3,88 million customers. 1.57 million customers would switch from Orange to Hutchison, which currently serves 1.2 million customers in Austria. Together with the discount brand "Yesss!", orange still has 2.31 million customers.