FriedlNews Study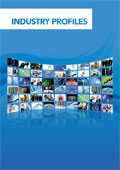 Article Tools
Hungary: Slow Progress in Talks with IMF
Published: August 1, 2012; 19:54 · (FriedlNews)
The negotiations with IMF about a € 15bn loan will be resumed in September. According to economists, a final agreement is highly uncertain.
After the IMF has left Hungary last week after the first round of negotiations, doubts about an agreement between the Hungarian government and IMF are rising. Initially, the negotiations with IMF end ECB were expected to be concluded in October. Already in December 2010, the negotiations were broken up. Orban did not accept IMF´s requirements.
In October, talks with IMF should be re-started. For economists, the progress is too slow. Officially, the parties underlined that the talks would be "constructive".
Hungary aims to reach a loan ranging from € 15bn to € 20bn. The loan should help the country to reach lower interest rates on new sovereins bonds. At the moment, Hungary´s interest rate comes at seven percent. In January, the interest rate almost reached ten percent.
This year, the Hungarian government expects a budget deficit of 2.5%. However, IMF is highly doubtful. The lender anticipates a deficit quota of 3.7%. Only in the best case scenario, the deficit may reach 2.8%. Moreover, IMF views the GDP growth forecasts critically. The Hungarian Ministry of Economics predicts a 2.0% growth rate in 2013. IMF´s forecasts are unknown. However, another delay of the negotiations between Hungary and the lender are not unlikely. At the moment, Hungary´s public debt quota amounts to 78.9%.
Another point of criticism for IMF is the financial transaction tax. The current Hungarian bank tax should be replaced by a financial transaction tax gradually. Banks should not be affected directly. In 2013, the bank tax is planned to be halved. Next year, a tax intake of € 485m is expected.
Last week, Orban stressed that the absence of IMF in the last two years has enabled the government to implement reforms which would not have been possible otherwise. IMF is still concrned about the high public and external indebtedness. Besides that, IMF referred to the "strained bank balance sheets" and the "weak confidence and elevated risk perceptions".