FriedlNews Study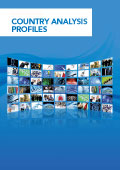 Article Tools
Government Puts Kommunalkredit for Sale
Published: July 26, 2012; 19:36 · (FriedlNews)
The nationalized Austrian lender Kommunalkredit should be sold until 2013. Offers must be to submit to Morgan Stanley until August 16.
Today, the publicly held Fimbag (Finanzmarktbeteiligung AG) has officially listed the lender for sale. Fimbag may extend the deadline or stop the process. In 2008, Kommunalkredit was nationalized. Before, Kommunalkredit was owned by the Belgian Dexia and the Austrian VBAG. In meantime, VBAG is itself partly nationalized.
Due to restrictions by the EU, the Austrian state is looking for a new investor for several months. The maximum retention period is five years.
The search for a new investor is difficult, though. CEO Alois Steinbichler thinks that the crucial year will be 2013. At the moment, is would be hard to talk about details as the market environment would be too insecure. The Commission oft he EU ordered the Austrian government to conclude the sale of Kommunalkredit by June 2013.
Insiders are in doubt whether the sale will be succesful. The market environment is everything but promising. Austrian banks already said not be interested in Kommunalkredit. If the deal will not be completed, the Commission said to appoint a trustee.
Last year, Kommunalkredit had to record losses of € 148.8m. This was caused by the write-off of Greek sovereign bonds, which totaled € 176.3.m. For market observers, this was surprising, as it was expected that all risky assets were shifted to KA Finanz.
In May, KA Finanz, which is the "bad bank" of Kommunalkredit, got fresh capital of € 1.23bn. In the first quarter of 2012, KA Finanz reduced the Spanish exposure by € 400m without losses, Steinbichler added. In 2008, KA Finanz´ total assets still came at € 30bn. Since then, the exposure was reduced to € 17.7bn.