FriedlNews Study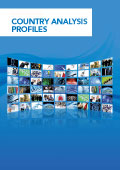 Article Tools
Global Financial Market System: Norbert Walter Urges for Regulation of Financial Markets
Published: October 12, 2010; 16:05 · (FriedlNews)
Economist Norbert Walter discussed world financial markets with Lower Austria Deputy Governor Sobotka and Hypo Lower Austria Chairman of the Board Harold at the HYPO Invest Club.
Prof. Norbert Walter raised the need for a fundamental overhaul of the world financial market system, based on a new culture of monitoring institutions in the financial market, before around 100 invited guests at the Lower Austria Palais in Vienna.

"The failure of risk control in financial institutions was a key error during the crisis. A new culture of monitoring banks internally is required. Therefore it is advisable to make salaries independent from the development of profits in the business areas, to avoid promoting complicity." Besides his criticism of the supervision system, the former chief economist of the Deutsche Bank proposed in his speech that financial markets should act in a more efficient and innovative way in the future.

"Without an efficient, innovative international financial market, a dynamic world economy will not be possible. It will lack capital and steering", according to Walter.

In this context, he argues in favor of a lingua franca for the financial markets at an international level: "As financial markets can best exercise their steering and balancing functions in an open international system, it is important to develop structures for this. In addition to important stakeholders such as banks, insurance companies, pension and hedge funds, effective markets with high functionality and liquidity are required."

Therefore, the economist calls for a greater liquidity supply for the economic actors, independent from the central banks.

Walter also considers the concept of equity requirements in Basel III as a good compromise for all the very different bank structures.