FriedlNews Study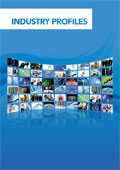 Article Tools
Germany Still Biggest Investor in Austria
Published: July 9, 2012; 19:40 · (FriedlNews)
For years, Germany leads the ranking of foreign investors in Austria. The Northern neighbour country is followed by Switzerland, Italy, the Netherlands and the U.S.
Since 2010, the performance of Austrian subsidiaries owned by foreign investors improved substantially. In 2010, foreign investors received dividends of € 5.1bn. Against 2008 and 2009, dividends decreased. However, the equity base remained stable in 2010. In total, € 1.0bn of the net income was re-invested.
At the end of 2010, 2,996 foreign companies have invested in 2,561 domestic companies. As a consequence, the figures remained stable compared to 2009. In 2010, the size of capital injections equaled the size of group-internal loans. In total, the investment volume of foreign companies in Austria was down by 1.0bn to € 118.5bn. After the sharp cut in 2009, the number of workers employed by foreign investors was up by 1.0%.
Austrian investors recorded dividends of € 7.1bn in foreign markets. Furthmore, € 2.2bn were re-invested. OeNB underlines that Austria has underlined its position as active investor in the CESEE region. Nevertheless, the share of Austrian investments in the CESEE region is even declining since 2008.
In Slovenia, Austria is the biggest investor. 42.9% of the foreign direct investments were made by Austrian companies. In Croatia, Bosni and Serbia, Austria ranks first too. In Romania, Slovakia and Bulgaria, Austria is the second-biggest investor. In Albania, the Czech Republic and Hungary, Austria ranks third. In Poland, Austria has rank number nine. Regarding Russia, Austrian investors rank tenth.
According to first estimations, the size of foreign direct investments made by Austrians is relatively low in 2012. Major acquisitions and investments took place in Turkey and Germany. The biggest investment made in Austria was the takeover of Volksbank International by Russian Sberbank.