FriedlNews Study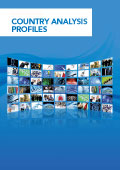 Article Tools
Full Order Books For VTA
Published: October 30, 2011; 00:30 · (FriedlNews)
The Austrian water technology company expects a substantial rise in sales for 2012. Recently an order from Indonesia has been recorded.
The Upper-Austrian company, which is specialized in waste water treatment, forecasts a strong increase in sales for 2012. The sales figure should increase by 16% up to € 48m.
CEO Ulrich Kubinger announced to have full order books. Moreover, VTA has been awarded for a major order from Indonesia. The order value is € 5m. Due to the rising demand, the headquarter location invests massively in order to build a new production facility.
"This investment secures those capacities, which we will need in future.", Kubinger states. Currently VTA produces 75.000 kilograms of its chemicals. 50% of the customers are operators of sewage plants. Besides them, the food-, automobile and the petrol industry are among VTA´s customers.
VTA distributes its product to 40 countries. And Kubinger sees a huge potential: "Day by day, the water for 100 million people is being cleaned by our products." Especially developing countries such as Indonesia have an enormous need of cleaned water.
Currently VTA employs about 150 workers. The export quota amounts to 78%.