FriedlNews Study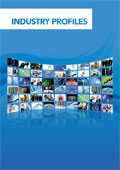 Article Tools
Fitch: Austria´s AAA Not Endangered
Published: June 19, 2012; 15:14 · (FriedlNews)
According to the U.S. rating agency, Austria´s creditworthiness remains at a high level. Nevertheless, reforms would be needed.
For Fitch, Austria´s AAA-rating is not in danger. In spite of the big exposure of Austrian banks in Central and Eastern Europe and the unsolved debt crisis in Europe, the creditworthiness of Austria is still undisputed.
The "stable outlook" was confirmed. Fitch explained that the riskiness of the exposure in the CESEE region is still unchanged. Nevertheless, the risks did not became bigger, Fitch said. At last, the rating agency analyzed Austria´s creditworthiness at the end of April.
Moreover, Fitch is optimistic on Austria´s economic outlook. After a growth rate of 3.0% in 2011, Fitch anticipates a GDP growth of 0.9% in 2012. Furthermore, Fitch underlines the government´s attempts to achieve a sustainable budget consolidation. Nevertheless, the austerity policy must be continued, Fitch said. In addition, structural reforms would be needed to record "robust growth" in the future.
In general, Fitch sees a neutral trend at Austrian banks. For Fitch, RBI, Erste Group, UniCredit Bank Austria, VBAG and Komunalkredit have an "A" rating and a stable outlook. The earnings of Austrian banks would be under pressure, but the situation would not be dramatic. The rating would be influenced by the euro-crisis, Fitch added. Anyway, refunding would be secured in Austria.