FriedlNews Study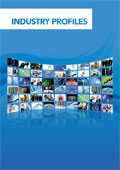 Article Tools
FACC Builds New Technology Center
Published: July 16, 2012; 19:10 · (FriedlNews)
The Austrian aviation company enlarges its R&D activities. The new technology center should be completed in 2013.
This year, FACC begins to build a technology center and an engineering test center. Investments will total € 22m. The enlargement is a part of FACC´s investment program worth € 54m. Thus, the Austrian location should become the hub of the global research and development activities, CEO Walter Stephan explained. Next year, the enlargement works should be finished.
FACC AG has concluded its financial year 2011/12 with good results. In the closing financial year, turnover increased by 31 per cent to a new record figure of € 355.1m (previous year: € 271.8m).
The company recorded a slight dip in its operating result, which dropped from € 27.6m last year to € 24.3m.  The results from ordinary activities before taxes were € 13.5m. The company achieved a net profit for the year amounting to € 10.6m. Taking account of last year's profit brought forward of € +57.9m and the allocation of statutory reserves of € 0.6m, this gives a balance sheet profit of € 67.9m in the financial year. The decrease in EBIT was due to project delays and displacement effects associated with the growth markets of China and Russia and the ARJ21 aircraft programs and SSJ100.
Since December 2009, FACC is an independent company and owned by the Chinese AVIC (China Aeronautics Industries Group Corp.). FACC´s main customers are Boeing and Airbus. At the moment, FACC employs about 2,000 workers.