FriedlNews Study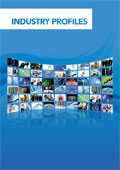 Article Tools
Euro-Group: Fekter Presses Ahead
Published: March 31, 2012; 12:58 · (FriedlNews)
Jean-Claude Juncker, head of the euro-group is angry at the Austrian Minister of Finance, Maria Fekter, who presented the summits´ results before Juncker´s press conference.
Not only colleagues passed criticism on Fekter, but also international media did. The Austrian Minister of Finance presented the results of the EU summit untimely. Euro zone finance ministers have agreed to boost the currency bloc's debt crisis firewall to roughly € 800bn ($1.06tn), Austrian Finance Minister Maria Fekter said to journalists on Friday.
The 17 countries sharing the euro agreed on the lowest common denominator favoured by countries such as Germany, Finland and the Netherlands, where public opinion is against more money for bailouts, EU sources said.
The amount would comprise € 500bn in fresh money through the permanent rescue fund, the European Stability Mechanism (ESM), when it comes online in July, and € 200bn already committed under the existing European Financial Stability Facility (EFSF).
Another € 53bn would come from bilateral loans already extended to Greece and € 49bn in aid from the bloc's first response to the crisis, known as the European Financial Stability Mechanism (EFSM), Fekter told reporters.
The EFSF has a total capacity of € 440bn and the uncommitted € 240bn would serve as a buffer in case of an emergency over the next 15 months, when the currency area's temporary and permanent rescue funds run in parallel, Fekter said.
Nevertheless, it was Juncker´s part to present the results at the press conference. As a result, the press conference was cancelled. Juncker´s reaction: "There was no reason for a press conference, because the Austrian Minister of Finance announced the agreement already before, when the meeting was not closed."
According to Financial Times Germany, Fekter is a "hyperactive Austrian". In meantime, Fekter and Juncker spoke out. Fekter apologized to Juncker.