FriedlNews Study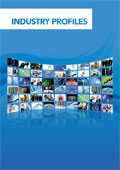 Article Tools
Dismal Prospects for Austrian Transport Industry
Published: November 21, 2011; 16:30 · (FriedlNews)
In spite of satisfying results this year, the domestic transport industry expects worsening conditions in 2012.
The first time since the beginning of 2010, the transport industry expects worsening framework conditions. This means a decline in demand as well as prices. However, the number of employees should be stable for the time being. 14% of the interviewed managers in the transport sector even stated to face a lack in qualified staff.
In the business year 2011, the industry performed well. For a majority, the last three months were satisfying. In the first ten months, the transport volume on the road rose by 4.3%. The record volumes of 2007 and 2008 were not reached, however. For the whole year, the industry expects a rise in transport volume. Regarding the railway segment, the situation is worse: a decline has been observed already in the first quarter. What is more, transport volume declined by 9% in the second quarter. According to the industry, this is due to a decline in Rail Cargo Austria´s supply as well as the price increase.
The airline industry has to face another burden – the air traffic fee. The transport industry states that regional airports such as Linz, Klagenfurt and Innbruck lost passengers.
The Austrian transport industry underlined that the waterways on the Danube have to be extended. The capacity utilization is only at 15%. Only small investments would help to create better connections to the booming Black Sea region.