FriedlNews Study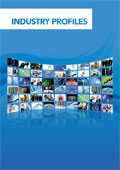 Article Tools
Czech Republic: Erste Group´s CEO Advises Against Introducing the Euro
Published: August 2, 2012; 17:53 · (FriedlNews)
According to Andreas Treichl, the Czech Republic should not enter the Eurozone now.
In an interview with the Czech newspaper Hospodarske noviny, Treichl said that the Czech Republic should stay outside the Eurozone for the time being.
"The euro is a project, which should have provided an approach of the economic development of the countries. In the last three or four years, we could see that the Eurozone countries are moving away from each other. If this development will continue, the Czech Republic should not join the Eurozone."
At the moment, the Czech Republic would be in a comfortable situation as the monetary policy is independent and there is an own currency. Although the problems of the Eurozone also affect the Czech Republic, the own currency would be a big benefit. Thus, the Czech Republic should not give up ist currency.
Treichl explained that nobody knows what happens with Spain or the Eurozone. "Everyone is looking for stability and the chance to grow." This opportunity may be found in the Czech Republic. The country, which is located in Central Europe and close to the West European markets, has a low debt quota. Moreover, budget deficits may be reduced easily, Treichl said.
This year, the Czech Republic is still expected to register a growth rate of minus 0.3%. In 2013, economic growth should reach 1.5%. For 2014, GDP growth should amount to 2.4%. The Czech unemployment rate is expected to decline sligthly. This year, the unemployment quota is anticipated to reach 7.1%. In 2014, the quota should decrease to 6.5%.
In 2011, the Czech GDP per capita reached € 14,747. Last year, the Czech GDP was still up by 1.7% after a growth rate of 2.6% in 2010. The export share is about 75%.