FriedlNews Study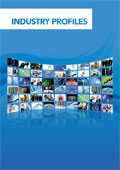 Article Tools
Croatia: Crisis Sharpens
Published: August 7, 2012; 16:07 · (FriedlNews)
The Croatian recession seems to continue. Consumption falls further, unemployment continues to rise.
In June, consumption fell by 5.1%, the Croatia Statistical Office announced. This is mainly due to declining public revenues and a rising unemployment.
According tot he economist Zeljko Lovrincevic, the government has implemented wrong concepts against the crisis. The VAT was increased, taxes on water and energy were up. Lovrincevic: "Croatia does not only face a recession, but rather a depression." he told "Vecernji list". The economist forecasted that the living standard oft he Croatians will decrease by 4% to 5%.
In Croatia, the economy is expected to shink by 1.5%. In 2012, six countries in the CESEE region (Central, Eastern and Southeastern Europe) are anticipated to record a negative economic growth. Four of them are Southeastern European countries. Also Slovenia should record a negative growth rate of 1.5%. Serbia (-1.0%) and Bosnia (-0.5%) are hit by a recession too, WIIW (Vienna Institute for International Economic Studies) says.
In the last years, especially the SEE region, the restoration of the economic balance in 2009 was only temporary. In spite of the weak domestic demand, foreign trade deficits are increasing again, Peter Havlik at WIIW explains.
After the downgrades of Slovenia, analysts expect that Croatia will be affected by lower ratings too. Until now, Croatia rejected to apply for a loan at IMF.