FriedlNews Study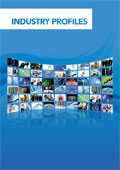 Article Tools
Companies' Cash on Hand Reaches Record High
Published: May 19, 2011; 17:25 · (FriedlNews)
ATX and Prime Market companies' money holdings amounted to € 9bn in Q4 2010. Investments increased by 120% compared to the average of the three previous quarters.
A survey published by the consulting company PricewaterhouseCoopers (PwC) found that the cash on hand of Austrian companies totaled to the record high of € 9bn in the fourth quarter of 2010, corresponding to an increase of 12.5% from Q3. Domestic investments went up strongly to € 3.54bn which is well above the average of the three previous quarters (€ 1.62bn). This is an increase of almost 120%.
The study analyzed Austrian companies listed on the ATX and the Prime Market, excluding banks and insurances. "The top companies hold their cash on hand at a record level", stated Helmut Kern of PwC Austria. "Remarkably, they raised capital of € 507m in total despite their high degree of liquidity."
Kern identified a short term recovery of Austrian companies. However, the groups would still be cautious in the realization of long term projects as they would focus on optimizing their current operations. A large amount of cash on hand would definitely be an advantage if the economic upswing continued. "The companies are now well prepared for future M&A activity", he concluded.
The study also emphasized the high equity ratio of Austrian listed companies. It amounts to 41.8% on average which is significantly higher than the equivalent of German companies (33.6%).