FriedlNews Study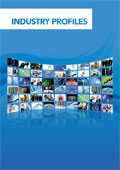 Article Tools
China's minister of economic affairs visiting Vienna
Published: May 19, 2010; 00:00 · (FriedlNews)
Chen Deming, Chinese minister of economic affairs signed contracts worth of $900m. President Heinz Fischer and Reinhold Mitterlehner (Austrian minister of economic affairs) he was accompanied by a delegation of 120 advisors.
Chen Deming's visit was declared during Heinz Fischer's state visit in January in Peking.
China is particularly interested in Austrian technology "collaborations in this field have very high potential" says Chen.
Alongside trade related agendas (China is the second largest overseas trading partner) Chen wanted to lobby for small and medium firms' investments.
However, latest partnerships (the Chinese firm Xi'an Aircraft Industrial Corporation (XAC) acquired 91 per cent shares of FACC Inc (Fischer Advanced Composite Components) show that Austria is also a potential investment destination.
Exportplus
Last year Austria managed to increase exports to China by seven per cent Mitterlehner remembers. Austria hopes for orders in the field of environmental technology as well as tourist from China. "I believe that challenges and problem with respect to joint ventures in China are decreasing and manageable," says Mitterlehner.
Chen Deming participated in an economic forum established by the Austrian Chamber of Commerce, which was visited by roughly 300 managers. President of the Chamber of Commerce Christoph Leitl argues that Austrian and Chinese mentalities are very similar. "I hope that out of the 17 signed contracts which were signed today, a long-term partnership evolves with hopefully up to 170 signed contracts."