FriedlNews Study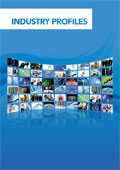 Article Tools
C.A.T. oil Maintains Positive Growth Momentum
Published: November 29, 2011; 09:53 · (FriedlNews)
The Austrian provider of oil and gas field services achieved an all-time high in operating activity levels. Revenue increased by 14.3% to € 74.7m in the third quarter of the year.
C.A.T. oil today announced results for the third quarter and the first nine months of 2011. Backed by the continued positive growth momentum of the second quarter, the Company continued the positive trend and increased its Q3 revenues by 14.3% yoy to € 74.7m (Q3 2010: € 65.4m). On a nine month basis revenues were up by 20.6% yoy to € 209.7m (9M 2010: € 173.8m)
The Company increased its EBITDA by 13.8% yoy to € 18.9m for Q3 (Q3 2010: € 16.6m) and by 5.7% yoy to € 45.9m for 9M (9M 2010: 43.5m). Despite the front-loaded costs related to the business expansion, C.A.T. oil operated on a profitable basis: The EBITDA margin amounted to 25.3% for Q3 (Q3 2010: 25.4%) and reached a level of 21.9% for the first nine months (9M 2010: 25.0%). Earnings before interest and tax (EBIT) contracted 6.7% yoy to € 8.7m in Q3 2011 (Q3 2010: € 9.3m) and 14.0% yoy to € 18.6m in 9M 2011 (9M 2010: € 21.6m) due to higher depreciation expenses arising from investments in the new operating capacities. Net income was down 25.0% yoy to € 5.8m in Q3 2011 (Q3 2010: € 7.7m) and 22.0% yoy to € 12.6m in 9M 2011 (9M 2010: € 16.2m) and primarily reflects an increase in depreciation and foreign currency translation losses on the inter-company euro-denominated loans which C.A.T. oil AG grants to its subsidiaries for investment purposes on a long-term basis.
In Q3, C.A.T. oil obtained new orders and extensions to the existing contracts from its customers for 2011. Therefore, the Company anticipates that despite the routine seasonal slowdown in Q4 the operating activity levels will stay at least at par with Q4 2010 this year. In addition, based upon the positive developments during the first nine month, C.A.T. oil specifies its outlook for the full year 2011 and expects revenues between € 260m and € 270m (based on a euro/ruble exchange rate of 41). Despite cost pressures from foreign exchange rates and the expansion into conventional drilling, C.A.T. oil remains committed to profitable growth and aims at an EBITDA margin of between 21% and 22% for the full year 2011.