FriedlNews Study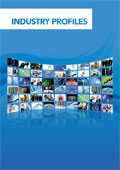 Article Tools
Banking Industry As "Cash Cow"?
Published: February 29, 2012; 16:15 · (FriedlNews)
For RZB´s CEO Rothensteiner, the increase in bank tax is "not fair". The government plans to raise bank taxes by 25%.
After the nationalization of VBAG, which caused write-offs and further investments of € 1.05bn, the Austrian government raises bank taxes by 25%. Until now, bank taxes have a volume of € 500m. By 2013, bank tax intake should reach € 625m.
For Walter Rothensteiner, CEO of Raiffeisen Zentralbank (RZB), the increase is "unfair" and "unjust". Rothensteiner argues that all other banks have to bear costs for the nationalization of VBAG. "For a normal and decent banker, this is hard to accept." However, the bail-out was necessary, Rothensteiner says.
Rothensteiner thinks that banks became the "cash cows of the nation". "It will not be easy to exercise one´s duties all the time. The banking industry cannot act as sole cash cows. Banks already have to make contributions to secure the financial market´s stability." Rothensteiner refers to the increased equity capital requirements. For Rothensteiner, the loading capacity has been reached.
RZB´s CEO expects that some banks also consider going to the Constitutional Court. However, the act has to be analyzed thoroughly before. As the act has not been resolved yet, banks can only wait for the time being.
After VBAG, also Hypo Group Alpe Adria and Kommunalkredit are expected to require further equity. Kommunalkredit´s bad bank KA Finanz is said to need capital of € 400m. The Greek exposure totals € 1.0bn. This year, Kommunalkredit will be sold due to pressure by the EU. The bank was nationalized in 2008 and may be held only up to four years. Kommunalkredit´s expected losses caused by a Greek haircut are estimated to amount to € 40m.
Hypo Group could need up to € 1.3bn, the holding company Fimbag said. Hannes Androsch, member of Fimbag´s supervisory board anticipates capital requirement of € 4.0bn. In 2013, a loan of € 3.0bn provided by the former owner, BayernLB, has to be refunded. The real capital requirement will depend on the success of the downsizing program. Property in South Eastern Europe is being sold continuously. However, Hypo Group could need new equity capital already in 2012.
Finance Minister Maria Fekter talked about "several problematic banks". The bank aid program, which has a volume of € 15bn, only has a capacity of € 3.5bn. Funds of € 11.5bn are already used. Recently, Fekter stated only to grant guarantees, but no further equity capital.