FriedlNews Study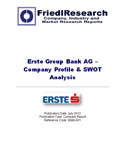 Article Tools
Bank Austria Reviews Strategy for CEE
Published: December 17, 2011; 18:43 · (FriedlNews)
In its expansion strategy, the bank focuses on four countries. Plans for Hungary and Romania are stopped, up to 450 jobs will be cut.
After Erste Group has announced to downsize its activities in Hungry, also Bank Austria has to rethink its strategy in Eastern Europe. According to Gianni Franco Papa, head for operations in Eastern Europe, only four markets are in the focus: Russia, Turkey, Poland and the Czech Republic. Here, up to 400 new branches will be established in the next years. The other 15 markets will be put "on hold" – market shares should be maintained. Already last year, expansion plans for Romania and Hungary are stopped.
In several countries, Bank Austria considers even to withdraw. In 2007, the ATF-Bank in Kazakhstan has been acquired. Now, the country faces a severe recession. The subsidiary caused write-offs amounting to € 1.0bn. Kazakhstan is the only country causing losses in the first nine months of 211. Besides the, the withdrawal could also take place from the Baltic states.
In the third quarter of 2011, Bank Austria reported losses of € 600m. The whole group of UniCredit recorded losses of € 10.6bn in the third quarter. In order to achieve a sustainable turnaround, by 2015, costs will be cut by € 1.5bn at Bank Austria. In Austria, the staff number will be reduced from 10,800 to 10,000 within the next four years. "We will manage that without any layoffs. And there will be no early retirements too.", a spokesman stated.