FriedlNews Study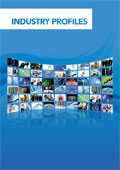 Article Tools
Bank Austria as UniCredit´s Cash Cow
Published: August 4, 2012; 13:46 · (FriedlNews)
Without Bank Austria, UniCredit would have been in the loss area. The CESEE region is still Bank Austria´s future market.
Bank Austria has rescued UniCredit´s balance sheet. Without the Austrian subsidiary, the Italian major bank would have recorded losses in the second quarter of 2012. UniCredit´s net income declined by 66% to € 169m. This was mainly due to higher risk provisionings, which were up by 60% to € 1.9bn. At the moment, UniCredit holds Italian sovereign bonds worth € 41bn. As the Italian debt crisis has aggravated in the last weeks, fears of a potential write-down occurred.
By contrast, Bank Austria could improve its results. Bank Austria posted net profit of € 646m for the first six months. Against the first six months of 2011, this is an increase by 1.2%. In the second quarter, net income totalled € 247m. Net operating profit was up by 11.1 per cent. Lending volume grew by 3.3 per cent to € 136bn. Bank Austria´s risk provisionings were down substantially. In the CESEE countries, a decline of 18.6% was recorded. In Austria, risik provisionings decreased by 50% to € 88m.
The net operating profit generated by the CEE Division in the first half of 2012 amounted to € 752m, up by 3.5 per cent from the comparative figure for the first half of the previous year (H1 2011: € 727m).
For Bank Austria, CESEE is still the future market. At the moment, Turkey and Hungary are the most profitable markets. Until 2015, further 300 branches should be opened in Russia, Turkey and the Czech Republic.
"The European environment means that we will continue to face significant challenges: in view of the stricter regulatory requirements we need to further improve our earnings capacity." Bank Austria's CEO Willibald Cernko said.