FriedlNews Study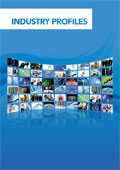 Article Tools
AVE Needs Fresh Funds
Published: April 10, 2012; 19:56 · (FriedlNews)
The waste management company, which is held by the Upper Austrian energy company Energie AG, intends to pursue its growth strategy in CEE. New capital is needed therefore.
Windtner emphasizes that Energie AG is well-positionned at the moment. Though, the economic framework conditions are more difficult than in 2011. "We will have to put more effort in order to reach our targets this year." As a consequence, cost structures will be examined. "We have to create synergies and optimize our purchase operations."
Energie AG´s CEO explains that the energy market and the energy price are under enormous pressure. This is due to the "green power premium" and the German nuclear exit. The energy prices at Energie AG are unchanged, Windtner says.
The company´s subsidiary AVE has successfully reached the turnaround, Windtner explains. Now, the corporate strategy should be examined. The waste management company urgently needs new funds in order to realize chances in the CEE region. "Our capital requirement for investments in the CEE region amounts to € 260m." Windtner explains. These funds are not available at Energie AG, as the own expansion program is demanding, the executive argues. Above all, the renewable segment should be enlarged. As Energie AG´s rating and the company´s value should not be endangered, fresh funds at AVE would be necessary. "We need venture capital or a partner."
Windtner expects AVE to record € 32.1m in EBIT this year, which is about 20% of the group´s EBIT (€ 149.3m). For the group, Windtner anticipates revenues of € 2.13 after € 2.2bn last year.