FriedlNews Study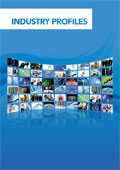 Article Tools
AutoBank's Figures Slightly Negative
Published: April 13, 2011; 06:47 · (FriedlNews)
The Austrian specialist bank could improve its results and market position slightly. The forecasts were exceeded, according to AutoBank.
AutoBank AG, and group and brand independent full-service bank with focus on financing cars and auto dealers, achieved an almost balanced net income in 2010 with € -0.04m (after taxes), compared with € -1.0m in the previous year. With these figures, AutoBank AG for the IPO surpassed the forecasts communicated in November 2010 by around € 0.5. The operating result also has also turned clearly into positive territory, closing at € 0.8m.
AutoBank was able to grow in all areas in 2010. New business volume of all vehicle loans and leases (retail business) concluded with private and corporate clients grew by 12.4% to € 67.9m. 57% of new business is attributable to leasing with a growth of 18.2%. The remaining 43% of new retail loans are accounted for by end customers, achieving a growth of 4%.
In refinancing, i.e. customer deposits, AutoBank AG managed to grow significantly by 45% to a total volume of € 222.6m.
Operating income increased from € 9.7m to €10.8 million. The adjustments on the cost side of the increased business volume were clearly non-proportional. Own resources, including supplementary and subordinated capital increased from € 14.2m to € 19.4m.
For the current year, AutoBank AG plas to expand the number of cooperation agreements with Austrian and German car commercial firms from the current 112 to 250.