FriedlNews Study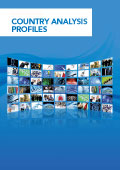 Article Tools
Austrian Resistance Against Euro Bonds
Published: December 8, 2010; 20:51 · (FriedlNews)
Massive criticism comes from Germany, the Netherlands and Austria against the proposal to implement euro bonds to stabilize the currency in the EU.
The call for euro bonds comes mainly from those EU countries that have increasing problems to refinance themselves in the bond market. Portugal and Italy are among the supporters; the Chairman of the Euro Group, Jean-Claude Juncker, is also clearly for the bonds issued by the EU. Support even came recently from the IMF. This solution is better than "to take land for land and put it under the protective shield", according to  IMF Managing Director, Dominique Strauss-Kahn. "Piecemeal tactics is not a good approach. The situation is serious." He can well imagine the enlargement of the shield from the current € 750bn.
But that Germany, Austria and the Netherlands of all countries, are not willing to support euro-bonds nor more billions for the shield, is not surprising at all. These states have relatively sound finances and would have to pay significantly higher interest rates in case of implementation of an Euro bond. German Finance Minister Wolfgang Schäuble stressed that the discussions were neither effective nor necessary, although he could well imagine euro-bonds as a long term objective. Bond financing in common would only be feasible in the context of a political union. The German Chancellor, Angela Merkel, is concerned that there would be no incentive to fiscal discipline in the case of bonds in common.
The situation would escalate at latest with Spain joining the protective shield. So far, Greece and Ireland have been supported, and Portugal is considered as another candidate.