FriedlNews Study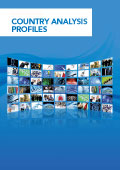 Article Tools
Austrian Real Estate Market is "Sold Out"
Published: March 20, 2012; 16:27 · (FriedlNews)
The boom of Austrian property prices does not end. Prices for one-family houses were up by 6.4% on average.
Due to inflation fears, Austrians tend to shift their savings towards real estate. Compared to 2010, prices for new apartments rose by 1.2% on average. Used apartment prices rose by 2.7% on average. "The market is sold out." Alexander Ertler, CEO of the real estate platform Immobilien.net. Demand in real estate was up by 40% over the last two years. Prices rose by 3.5% on average last year.
The chief economist at IV (Federation of Austrian Industries) Christian Helmenstein considers that Austria may face a real estate bubble. "But there is not politician who would stop that emerging bubble."
Especially urban regions register a rise in property prices. About 80% of the buyers are looking for urban or suburban properties. In the Western provinces Tyrol and Vorarlberg, property prices increased by 13%. In Salzburg and Styria, prices grew by 10%.
Nevertheless, the value of sold properties is declining. Last year, properties worth € 16.42bn were sold. The number of sold properties was down by 3.2%, the value decreased by 4.8%. Most properties sold were located in Vienna (€ 4.64bn), followed by Lower Austria (€ 2.68bn), Upper Austria (€ 2.05bn) and Styria (€ 1.84bn).