FriedlNews Study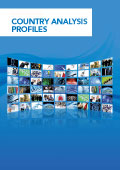 Article Tools
Austrian Railways to Record Profits
Published: August 16, 2012; 19:01 · (FriedlNews)
In the first six months of 2012, ÖBB (Austrian Railways) has recorded operating profits.
According to CEO Christian Kern, ÖBB´s operating profit was a two-digit million amount. In the whole year, this amount will not be kept, Kern says. Nevertheless, ÖBB will be positive this year, he says. Above all, the decrease in staff and the rise in passengers are the main reasons for ÖBB´s profit. The productivity was up by 20% in the first six months, Kern says. While the staff reduction lowered personnel expenses by € 180m, the number of passengers was up by 4.0%.
According to Kern, the first six months of 2012 were better than expected. All big divisions showed positive results. "We could achieve positive results in the first six months and are satisfied with all group segments." Kern said.
Already in 2011, ÖBB could register positive operating profits. The negative net income totaled € 28m last year (2010: € -329m). For Austrian Railways (ÖBB), this is a surprise. Initially, CEO Kern expected to achieve the turnaround in 2013.