FriedlNews Study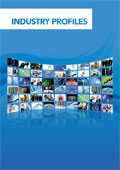 Article Tools
Austrian Industry Urges Government to Continue Austerity Policies
Published: July 10, 2012; 17:45 · (FriedlNews)
The Austrian government has to perform its job in order to retain competitiveness and economic growth in future. Finance Minister Fekter is highly satisfied with the government´s economic report.
Basically, the outcomes of the economic report are positive and satisfying, Christoph Neumayer at the Federation of Austrian Industries commented. Yesterday, the report was published and presented by the Austrian government. "The economic report shows that Austria is able to keep its competitive edge against the Eurozone. This is due tot he strength of Austrian enterprises. Thus, Austria could keep its first rank regarding employment." Neumayer stated.
However, Neumayer warned the government not to become self-satisfied. "The politics still has to perform its job in ordert o secure the growth perspectives and the competitiveness of Austria."
For years, Austria´s current account surplus is growing. "This is an indicator that the economy is a strength of our country." Neumayer wants the government to initiate structural reforms. Higher public debt and more public expenses would not bring a sustainable economic upswing, though. Private investment should be promoted instead, Neumayer said.
Furthermore, Austria should intensify its efforts in the field of research and development. "Austria must become an innovation leader and be a part oft he first-class investment locations in Europe." Neumayer argues. "Austria must be perceived as attractive innovation and business location in order to motivate multinational companies to invest in Austria."
"The newest economic data show that Austria is on the right path and is well-positioned to be an international competitor. In comparison with many other European countries, we are in much better shape", Austrian Finance Minister Maria Fekter stated at the presentation of 2012 economic report by the Austrian federal government.
Nevertheless, she said, it will not do for the government to rest on its laurels. Rather, she stated that Austria must continue to push energetically for the ambitious budget and economic targets it has set for itself. "We must continue undeterred along our path of budget consolidation. Thus, our motto is: Structural consolidation and reform", Fekter said. In detail this means correcting excessive deficits by 2013, achieving a balanced budget by 2016 and reducing the ratio of state debt to under 60% of GDP by 2020. The government intends to aggressively pursue structural reforms in the areas of pensions, healthcare, public administration, subsidies and the labour market, and to invest in education, universities, research and development and infrastructure in order to actively promote growth and employment. "What matters is striking the proper balance between budget consolidation and growth measures. However, economic growth policies and sound state finances are not a zero sum game, very much to the contrary: If we make sensible cuts, then this will create a basis for sustainable investment", Finance Minister Fekter emphasised.
At the EU level, Fekter said, Austria must continue to contribute actively to discussions on the future of the European project. In particular, this means being an aggressive advocate for the tax on financial transactions and for a banking and fiscal union. "Europe must speak with a loud, clear voice so that its message is heard throughout the world. Austria will make sure that its own distinctive voice is a part of that message", Fekter underscored.
"Our 2012 economic report shows that we are moving in the right direction. I say: We will need to continue to ensure in a timely way that we create sufficient leeway for action so that we are able to appropriately react to whatever crises may arise in future. We must continue to work together to sustain an economically stable and unified European Union. Only by doing so will we achieve sustainable economic strength in Austria and the EU over the longer term ", Finance Minister Fekter stated in closing.