FriedlNews Study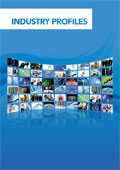 Article Tools
Austrian Government Presents € 27bn Austerity Package
Published: February 11, 2012; 14:58 · (FriedlNews)
The largest austerity package in Austria´s history mainly consists of cuts in expenditures. The government emphasized the socially balanced measures and the necessity due to reasons of competitiveness.
The governing parties SPÖ and ÖVP are satisfied with their announced austerity measures. The package has a volume of € 26.5bn and has impacts on the public budgets until 2016. SPÖ´s chairman and Federal Chancellor Werner Faymann emphasized that there are no mass taxes. The package would be "reasonable and fair". Faymann mentioned that the measures are necessary in order to maintain Austria´s competitiveness.
For ÖVP, the government achieved to re-create a solid ground for Austria´s finance. To an extent of 76%, the austerity package consists of cuts in public expenses, 24% are new taxes. "For us, the fair balance is reached. That was, what we wanted." ÖVP´s general secretary Hannes Rauch said.
Vice-Chancellor Michael Spindelegger (ÖVP) stated that expenses for education and family policies are excluded. The government also expressed its willingness to maintain the demanded "university-billion".
The most difficult part of the negotiations was the talk with the trade unions of civil servants (GÖD). Even strikes were threatened. However, the government announced yesterday that there is a "basic agreement" with GÖD. Details were not pronounced. However, it is expected that civil servants face a pay freeze in 2013 and only a moderate increase in salaries in 2014. Besides that, a hiring freeze is discussed.
The powerful mayor of Vienna, Michael Häupl (SPÖ) commented to be satisfied with most of the results. However, Häupl misses the introduction of property taxes.
For the Minister of Finance, Maria Fekter (ÖVP), the resolved austerity package is "balanced, does not endanger jobs or economic growth". Fekter underlined that the package is the largest one in Austria´s history.
"We managed to install a sustainable dampening of costs in order to reduce public deficits." Fekter emphasized that the provinces showed support to participate in the package. Until 2016, Fekter wants to record a "zero deficit". Spindelegger added that the underlying assumptions are based on the more pessimistic version given by the Austrian Institute of Economic Research (WIFO).
Fekter hopes to re-gain the lost triple-A. In mid-January, the U.S. rating agency Standard & Poor´s downgrades Austria from "AAA" to "AA+" and put Austria on "credit watch negative".
Nevertheless, about a third of the austerity package is not secured at all. For instance, SPÖ and ÖVP planned to impose a financial transaction tax, which is not resolved in Brussels yet. This tax should bring about € 1.5bn. Another € 1.1bn should come from illegal income from Switzerland and € 1.37bn from a health reform. Furthermore, savings of € 1.2bn are planned for the retirement plan. Provinces should contribute € 2.6bn and subsidies should be cut by € 1.0bn. These measures total € 8.8bn. The most insecure factor is the financial transaction tax.