FriedlNews Study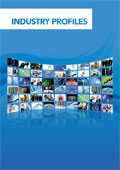 Article Tools
Austrian GDP Per Capital Third Highest in EU
Published: June 20, 2012; 13:27 · (FriedlNews)
According to first estimates for 2011, the GDP per capita in the Member States ranged from 45% to 274% of the EU27 average in 2011.
Based on first preliminary estimates for 20111, Gross Domestic Product (GDP) per capita expressed in Purchasing Power Standards (PPS) varied from 45% to 274% of the EU27 average across the Member States.
The highest level of GDP per capita in the EU27 was recorded in Luxembourg3 with a level of more than two and a half times the EU27 average. The Netherlands were just above 30% of the average, while Denmark, Sweden, Ireland and Austria were between 25% and 30% above. Finland, Belgium and Germany were between 15% and 20% above the average, while France and the United Kingdom were between 5% and 10% above. In Italy and Spain, GDP per capita was around the EU27 average. Austria´s GDP per capita corresponds to 129% of the EU average, which is only beaten by the Netherlands (131%) and Luxembourg (276%).
Cyprus was around 10% below the EU27 average, while Slovenia, Malta, Greece, the Czech Republic and Portugal were between 15% and 25% lower, and Slovakia was around 25% below. Estonia, Hungary, Poland and Lithuania were between 30% and 40% lower than the average, while Latvia was around 40% below, Romania around 50% below and Bulgaria 55% below.
These figures for GDP per capita, expressed in PPS, are published by Eurostat, the statistical Office of the European Union. They cover the 27 EU Member States, three EFTA countries, one acceding state, four candidate countries and two potential candidate countries.