FriedlNews Study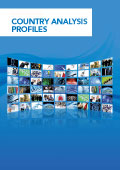 Article Tools
Austrian GDP per Capital € 35,710 in 2011
Published: July 13, 2012; 17:32 · (FriedlNews)
Austrian economy 2011: growth of +2.7% despite challenging global environment. The manufacturing industry was the driving factor of the growth last year.
According to estimates by Statistics Austria the Austrian economy expanded by 2.7% in 2011. Hence, GDP increased for two years in a row (2010: 2.1% in real terms) after the most significant economic downturn since World War II in 2009 (-3.8% in real terms), despite the persistence of challenging global macroeconomic conditions. Economic growth in Austria, thus, exceeded both average growth rates in the euro area (+1.5) and the EU (+1.5%). (Source: Eurostat).
GDP at current prices amounted to approximately € 30bn (+5.0% in real terms) in 2011 and GDP per inhabitant equalled € 35,710.
Manufacturing still the driving force
A closer look at the output by industry reveals that manufacturing (+8.5% in real terms) as well as energy supply (+9.4% in real terms) recorded far above average growth rates in 2011. Construction achieved significant growth in 2011 (+4.4% in real terms) after suffering setbacks over three consecutive years from 2008 to 2010. In the service sector real estate activities continued their growth in 2011 (+2.6% in real terms), outranging the increase of financial and insurance activities (+1.4% in real terms). Some activities showed below average or even negative growth rates, such as mining and quarrying (–3.4% in real terms) or public administration and defence (–0.7% in real terms).
Considerable rise in capital formation, rather poor growth in consumption
On the expenditure side, the most conspicuous growth was observed for gross capital formation (+9.6% in real terms) due to significant increases in all investment categories. For the first time after the peak of the economic crisis in 2009, positive growth rates in real terms were observed for investments in construction (+4.4%), with regard to both dwellings (+1.4%) and other buildings and structures (+6.5%). Moreover, the increase of investments in transport equipment (+23.3% in real terms) as well as in machinery and other equipment (+8.0%) clearly outranged the development of the previous year. Austrian exports, which usually reflect the development of the manufacturing activities, grew by 7.2% in real terms. Exports of goods even increased by 8.5% in real terms; exports of services, on the other hand, grew by 4.0% in real terms. Growing by only 0.5% in real terms, consumption expenditure did not keep the pace of the overall economic development. Both household consumption (+0.7% in real terms) and government consumption (+0.1% in real terms) fell short of the growth rates of the previous year.
Operating surplus increased stronger than compensation of employees
The income approach shows that recipients of operating surplus and mixed income benefited most from GDP growth in 2011; they experienced an increase by +6.8% at current prices. Compensation of employees (i.e. the total remuneration, in cash or in kind, payable by an employer to an employee) grew by +3.9% at current prices. The volume of total hours worked increased by 2.2% in 2011. Hence, labour productivity related to hours worked grew by 0.4%, whereas productivity growth related to jobs (expressed in full time equivalents) was 1.3%.
Goods and services for consumption primarily affected by rising prices
The implicit price index of GDP (derived from the GDP at current prices and at constant prices respectively, based on previous year's prices) was 102.2. Hence, the overall price development was somewhat below the change of the consumer prices index (+3.3%).