FriedlNews Study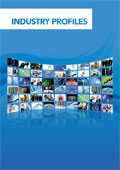 Article Tools
Economic Chamber: No More Credit Crunch for Austria's Businesses
Published: December 10, 2010; 20:16 · (FriedlNews)
A study by the Austrian Economic Chamber shows the high level of satisfaction of local businesses with their banks: the credit crunch has disappeared.
The vast majority of domestic enterprises continue being satisfied with their house bank. This is the conclusion of a recent survey conducted by the Market Institute on behalf of the Austrian Federal Economic Chamber (WKÖ), which has already been carried out several times. According to these results, 48% of businesses are satisfied with their bank in terms of credit or financing issues. One in three of the 500 companies surveyed is even very satisfied. Therefore, 81% of the companies express themselves positively about their house bank.
Almost two-thirds of companies (64%) say that credit conditions of their bank have remained unchanged last year; 9% state that conditions have become even better. 20%, however, see a deterioration.
Almost a third (31%) of the companies -representing ten percentage points more than in the previous survey- indicate that the bank is now demanding more collateral from them than a year ago, but for 67% this is not the case. The statement "My company is having problems to get a loan even on unfavorable terms" is not pertinent for 90% of the companies.
"These results show that we are not dealing with a credit crunch," stresses WKÖ. According to the recently published credit report by the OeNB (Austrian National Bank), credit growth has improved slightly compared with the previous months. The growth momentum of previous years could not be reached, among other reasons because of the still modest investment demand by businesses in general.