FriedlNews Study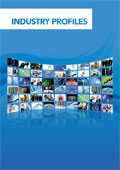 Article Tools
Austrian Companies Have € 8.5bn Cash on Hand
Published: December 15, 2011; 16:04 · (FriedlNews)
ATX and Prime Market companies' money holdings amounted to € 8.5bn in Q2 2011. Investments totaled € 1.5bn.
A survey published by the consulting company PricewaterhouseCoopers (PwC) found that the cash on hand of Austrian companies amounted to € 8.5bn in the second quarter of the year, which corresponds to a decline of € 500m compared to the fourth quarter of 2010. However, the amount is still € 1.7bn higher than in 2008 and 2009. Strabag (€ 1.4bn), OMV (€ 1.2bn) and Andritz (€ 1.2bn) had the biggest money holdings. Domestic investments went down by € 70m year-on-year and amounted to € 1.5bn.
The study analyzed Austrian companies listed on the ATX and the Prime Market, excluding banks, insurances and financial service providers. "Taking into account the dividend payments of € 1.6bn, the companies still hold their cash on hand at a record level", stated Helmut Kern of PwC Austria.
In the second quarter of the year the companies achieved an operating cash flow of approximately € 1.6bn, the lowest amount since 2008. This was a "bad sign for the future" and "very worrying", Kern stated.
The study also emphasized the high equity ratio of Austrian listed companies. Although it declined by 0.9 percentage points to 39%, the ratio is still significantly higher than the equivalent of German companies (33%).