FriedlNews Study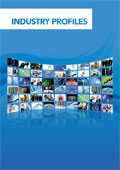 Article Tools
Austrian Companies Are Looking for Opportunities in Russia
Published: May 19, 2011; 11:14 · (FriedlNews)
A delegation of 140 people pursues contacts with potential partners during the state visit of President Fischer. The country's economy is predicted to grow by 4% in 2011.
Construction, health, consumer goods, services, plant and machinery – managers from many different sectors are accompanying President Heinz Fischer on his state visit to Russia. Altogether, 140 people from 100 enterprises are going to explore new business opportunities in the country. According to Walter Koren, head of the foreign trade division in the Austrian Economic Chamber, it is one of the largest business delegations to date. An even larger number of people would already have been difficult to organize.
The reason for Austrian businesses' high interest in the trip is to be found in the roller coaster ride the Russian economy has taken in the last years. In the crisis year 2009 it shrunk by nearly 8% - twice as fast as the Austrian economy. Many of the deals signed in 2007 on the occasion of former President Putin's visit to Vienna have been buried by the crisis. In 2010 however, Russia's economy achieved a growth rate of 4% already which is again twice as high as the corresponding number for Austria. Forecasts for the current year show continuing growth at a similar pace.
Some companies are going to participate in the economic forum which will be opened by Fischer today; others have fixed their own appointments. The delegation includes among others: Strabag, Alpine and Wienerberger from the construction and construction materials industry, the car parts suppliers Magna and AVL List, EVN from the energy industry as well as several banks and lawyers.