FriedlNews Study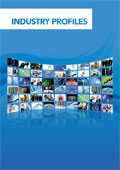 Article Tools
Austrian Automotive Industry in NAFTA Markets
Published: July 2, 2012; 14:05 · (FriedlNews)
Austrian companies from the automotive sector present themsevels in Detroit on October 25th.
The Austrian Trade Commissions Mexico, Toronto und Chicago are jointly organizing a Trade Mission for Austrian companies to Mexico and Detroit. The Mission will be held between October 21st and 25th, 2012.
Focus will be an economic outlook into the automotive industry of 2013 specifically for the NAFTA regions. The program looks at trends and technologies of now and the future. Start will be on Monday, Oct. 22nd in Mexico City followed by two days in Detroit. Industry Experts, Industry Associations, Automotive OEM´s and Consultants share their insights and knowledge into the industry.
An evening of networking with automotive industry representatives will be held on Oct 25th in Detroit.