FriedlNews Study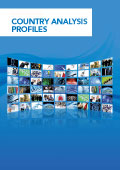 Article Tools
Austrian AAA "Not in Danger"
Published: July 12, 2012; 16:30 · (FriedlNews)
The Austrian economist and chairman of the public debt council Bernhard Felderer thinks that Austria will keep its Triple-A rating. Felderer´s statement is not undisputed.
According to Felderer, the financial markets responded positively to the restructuring strategy of the Austrian government. "I do not think that we are in an acute danger." At the moment, Austria still has two "AAA" ratings. For Fitch and Moody´s, Austria´s financial situation is viewed positively. However, in January, S&P downgraded Austria from "AAA" to "AA+".
For weeks, the interest rates on Austrian sovereign bonds are decreasing steadily. The yield of a 10-year sovereing bond fell from 2.40% at the end of June to 2.1% this week.
Regarding the ESM, Felderer says the have a critical point of view. Felderer criticizes that banks are financed directly through the ESM. Nevertheless, the basic idea of ESM should be supported, he says. There should be a difference between financially stricken banks and problem countries.
By contrast, the Austrian economist Eva Pichler is convinced that ESM is a big potential threat for Austria´s solvency. For Pichler, the ESM is nothing else than an "undemocratic locked-in treaty". The sovereignty of Austria would be endangered. As Austria´s inofficial public debt level reaches 90% and the country has provided guarantees of € 50bn, the national bankruptcy is a real risk factor, Pichler criticizes.
"The ESM means further guarantees of € 15bn. What is more, the guarantees may be extended. And this will actually happen. Austria may become bankrupt. It is inacceptable that politicians assert that the ESM would be inevitable." Pichler thinks that the ESM will be ratified withouth the citizen´s content as this would be the only way to resolve this package.
"If the ESM will be ratified, then the point of no return is reached. Then we will have given up our sovereignty." Pichler explains that the ESM is deepening and legalizing the current illegal transfer union. What is more, the quantitative easing policy would be another huge redistribution mechanism, the economist adds.