FriedlNews Study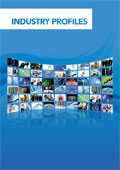 Article Tools
Austria to Expand Relations with Cyprus
Published: June 4, 2012; 15:26 · (FriedlNews)
Federal President Fischer and WKO´s President Leitl accomodated the Cypriot-Austrian Business Forum. Economic relations show potential for expansion and further development.
On the occasion of the official visit to Vienna by the Cypriot President Demetris Christofias and in the presence of Austrian President Heinz Fischer and, the Austrian Federal Commercial Chamber accommodated a Cypriot-Austrian business forum.
Mr. Christoph Leitl, President of the Austrian Federal Commercial Chamber and his counterpart Mr. Phidias Pilidis from the Cypriot Chamber of Commerce and Industry inaugurated the forum
During his welcome speech President Leitl highlighted that that the two countries share a common ground. In a political as well as economic sense Cyprus and Austria both have a 'bridging function': Cyprus towards the Middle and Far East, as well as the Mediterranean Area and Austria towards Central and Southern Europe. "There is a very well-rooted business relationship between the two countries that is founded on mutual trust." President Leitl pointed out that "this joint trust and reliance becomes evident in the immense bilateral investment volume and capital expenditures"
In his speech, President Fischer emphasized the friendly and long-lasting relationship between Austria and Cyprus "Subsequent to the achievement of its independence in 1960, Austria was one of the first nations to recognize Cyprus and amongst the first to send out peacekeeping security forces once it became a necessity." The aforementioned also became the basis for a good relationship on an economic and commercial level.
President Christofias endorsed the latter and carried on "such a good business relationship displays a lot of potential for further elaboration and this forum presents the ideal starting point in order to properly fortify and boost contacts." He underscored that the energy sector can generate many opportunities for an even more intensive and close collaboration, as for instance with relevance to the fact that one of largest natural gas fields world-wide, was recently discovered in Cyprus. Via the latter prospect and in tandem with the fact that during the second half of 2012, Cyprus will have the Presidency of the Council of the European Union, it has already been established as a financial centre.