FriedlNews Study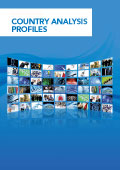 Article Tools
Austria Must Underline its Headquarter Function
Published: April 2, 2012; 18:37 · (FriedlNews)
Austria as hub for CEE markets is still popular. Nevertheless, there is a lack in a sustainable and flexible strategy. The geographical proximity to CEE countries is insufficient.
In future, the hub function for Central, Eastern and South Eastern European countries (CESEE) is not enough to attract multinational companies to Austria. Even top destinations like Switzerland or the Netherlands must rethink their strategy, experts think.
According to ABA (Austrian Business Agency), the Austrian business location is still an optimal starting point for doing business in the CESEE region. Besides criteria of infrastructure, know how, security and life quality, the geographical proximity is seen as a major asset.
However, Leo Hauska, who is chairman of Headquarters Austria considers that these assets may not last forever. "The geographical criteria lose significance. What is becoming more important are strategic considerations such as production and functional criteria."
Hauska points out that companies often tend to change their strategies. "There is much dynamics. There is a permanent reorganizations and changes in strategy." At the moment, Austria´s position is not optimal, but relatively well-positioned.
Since September 2009, 15 new headquarters are observed. At the moment, 307 companies decided to establish their headquarters in Austria. The major rivals are Switzerland, which may compete with tax advantages, the Netherlands, which benefits from its logistic function. Moreover, London is still the major financial market in Europe. Because of its political importance, Brussels could gain more headquarters.
Hauska explains that Austria faces new challenges. The business location must specialize in order to remain attractive. The high life quality attracts skilled workers. Together with the well-developed infrastructure, R&D should be enlarged. In spite of many resources, Austrians are not really willing to relocate, Hauska criticizes.
Headquarters Austria is optimistic, though. Vienna may defend its top position as major business location for the CESEE region. Cities like Warsaw, Budapest, Prague or Bratislava did not achieve the expected growth rates, Wolf Theiss said.
Hauska: "There are also no indications that these cities will become rivals of Vienna. Also countries like the Netherlands or Switzerland must try to keep their attractiveness."