FriedlNews Study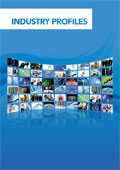 Article Tools
AUA: Negotiations Go On
Published: March 5, 2012; 14:11 · (FriedlNews)
Austrian Airlines does not face strikes. Not only AUA´s management is under pressure. Workers fear a new foundation of AUA or a re-sale.
The works council for AUA´s aircrew got "full support" by the workers, Karl Minhard, member of the works council said. After AUA´s management terminated the collective agreement unilaterally, the atmosphere among the workers became even worse. However, a strike could be unreasonable for AUA´s workers. In that case, Lufthansa would let AUA file for insolvency, many workers fear. The German holding company does not want to make further investments, until AUA becomes sustainably profitable.
As a result, negotiations between AUA´s management and the works council are going on. Last week, a new rumor arose: AUA could be re-established based on its own subsidiary Tyrolean. The regional airline has significantly cheaper collective agreements than AUA. For Minhard, these rumors are only detrimental to AUA´s image. AUA is not endangered of become bankrupt, liquidity is sufficient, Minhard said. "This rumor may be a tactical one issued by Lufthansa, but it is definitively counterproductive for AUA."
Also for AUA, such ideas are "dangerous". "It would be the first time for Lufthansa to let a subsidiary go bankrupt. Swiss was not founded by Lufthansa, it was founded before, after Swissair went bankrupt. Also Brussels Airline was bought after the Sabena insolvency." Alexandra Patzal, the spokesperson at Tyrolean explained.
Niki Lauda, member of the discount airline "flyniki", commented: "Lufhansa got € 500m in order to enlarge the Viennese airport and AUA. But this idea did not work. Politics failed complelety." Lauda considered that salaries of pilots have to be cut radically. At the moment, the average monthly salary amounts to € 13,000. For Lauda, this is "perversely high" and suggests a reduction to € 8,000. "What is even worse: these pilots get 39 salaries of severance pay." Lauda criticized the former management to have agreed on such contracts. "Lufthansa got everything what was asked for. But AUA did not become profitable again. The management should have started reforms already two years ago." Lauda concluded.
By contrast, Tyrolean regards itself as "competitive". However, also the regional airline is affected by austerity plans. At the moment, Tyrolean has an automatic inflation adjustment mechanism as long the number of passengers increases. According to Lufthansa´s plans, this mechanism should be abolished. Negotiations are currently also taking place at Tyrolean. Austerity plans are not as radical as for AUA, though.
At least, Finance Minister Maria Fekter already offered AUA to lower the air ticket tax for short distance flights. Fekter considered reducing the tax below the German level.