FriedlNews Study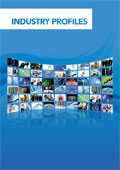 Article Tools
AUA: Last Chance for Workforce
Published: May 7, 2012; 20:08 · (FriedlNews)
Austrian Airline´s works council tries to prevent the already resolved transfer of undertakings to Tyrolean. AUA´s management does not want to re-negotiate again.
The transfer of undertakings at AUA seems to become a never-ending story. After months of debates, unsuccessful negotiations, strike threats and heavy disputes, AUA´s management decided to start the transfer of undertakings of its operating part to its own subsidiary Tyrolean. The subsidiary´s collective agreements include substantially lower salaries for pilots.
Nevertheless, the head of the aircrew´s works council Karl Minhard tries to prevent the transfer by all means. Today, Minhard presented a new and slightly modified package of measures to AUA´s management. On Thursday, AUA´s aircrew is called to approve Minhard´s proposal. Minhard wants to negotiate again, after negotiations failed several times before. "I think that we can offer a balanced proposal now." Minhard said.
AUA´s management board is not interested at all, though. "We will not negotiate again." The spokesman Peter Thier said. The transfer of undertakings was discussed long enough and has been announced before, Thier stated. This week, Lufthansa´s annual general meeting should approve the transfer of AUA´s planes to Tyrolean. The operations of both airlines will be merged. AUA is obliged to reach savings of 220m in 2012. Nevertheless, AUA will record losses again. Last year, the airline´s loss totalled € 65m.