FriedlNews Study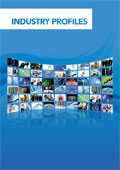 Article Tools
ATX: Institutional Investors Remain a Central Component
Published: November 15, 2010; 11:08 · (FriedlNews)
According to a study from Ipreo, especially Anglo American institutional investors are involved in ATX companies in addition to Austrian investors.
The ownership structure of the ATX companies remains within the by now familiar picture. In addition to investors from Austria, especially foreign institutional investors, i.e. insurance companies, banks and funds are involved in the companies that are listed on the ATX. Above all, government-related funds have increased their holdings.
The foreign investors are mainly from the USA, Great Britain, Germany, France and Switzerland. This is concluded by the information provider Ipreo, who made the study on behalf of the Vienna Stock Exchange.
In the study, 85% of the free float of the ATX Prime companies could be identified. The total volume of the free float is 34.2 billion euro (47.88 billion dollars). The largest group of free float investors are private investors from Austria: they represent 23.5% of the investors. The remaining 76.5% are domestic and international institutional investors.
These hold  a volume of 26.2 billion euro (36.7 billion dollars) Of these, 20.9 billion euro could be identified: the share of international investors is 86%, only 14% are Austrian institutional investors. Dominating are the UK (15.9%) and the United States. They are followed by Germany (8.6%), France (6.4%), Switzerland (4.9%) and Norway (4.1%).  Canada, China and Poland show an increasing tendency.