FriedlNews Study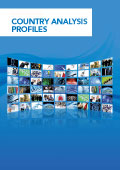 Article Tools
Andritz: Remarkable Order Intake in India
Published: June 6, 2012; 13:54 · (FriedlNews)
The Indian subsidiary of Austrian Andritz Hydro started 2012 on a promising note by getting a number of new contracts in India and abroad.
Andritz Hydro India has been the market leader in the Indian hydro segment for the last five years and registered good growth in terms of new orders. The company has made inroads in new markets like Nepal and Vietnam . Notably, Andritz picked up two major orders in the first quarter of 2012:
They have been awarded the prestigious Upper Tamakoshi Hydro Electric project with an installed capacity of 477 MW after stiff international competition which included the participation of two Chinese companies. The customer is the Nepal Electricity Authority. The major part of the equipment for the project will be sourced from India with one or two critical items coming from Austria.
The other project is Baglihar Stage II located in Jammu & Kashmir for which Andriz was awarded with a contract for electro-mechanical works . The customer for this project is JKPDC. Andritz Hydro shall be executing this project in a consortium with Voith Hydro.
Andritz Hydro continues to show its dominance in the local as well and the SAARC region market. In this sector the company could bag four major orders in the first quarter of 2012 with which Andritz, after establishing themselves in Vietnam, made a foray into Indonesia.
Andritz Hydro is undertaking works in India & other SAARC countries. The said works involve renovation, modernization, up-rating, spares and services for Hydro Power Stations with a vision of increasing efficiency & quality of power produced from existing generating stations. This segment is serving the client proactively giving new life to generating units and meeting after-sales service needs. Recently; Service Rehab segment has made inroads to:
NHPC, which is India's biggest government utility in Hydro Power. The award of work is for NHPC's Chamera Stage II power house for supply of Turbine under water parts for 3x100MW generating units of other OEM. Also; on some components providing the hard coating protection against silt. Andritz Hydro is continuously serving its clients in Himalayan region with most proven coating against silt problem.
Other recent orders received are for Coating of two 92 MW Pelton Runners and other underwater parts are bagged from Allain Duhangan. In recent years, this segment has also bagged major orders from Bhutan viz. supply of Coated Runners & other components for 6x170MW Tala Hydro project & Basochhu 2x12 MW Hydro projects.